"5 Minute Friend" bystander intervention training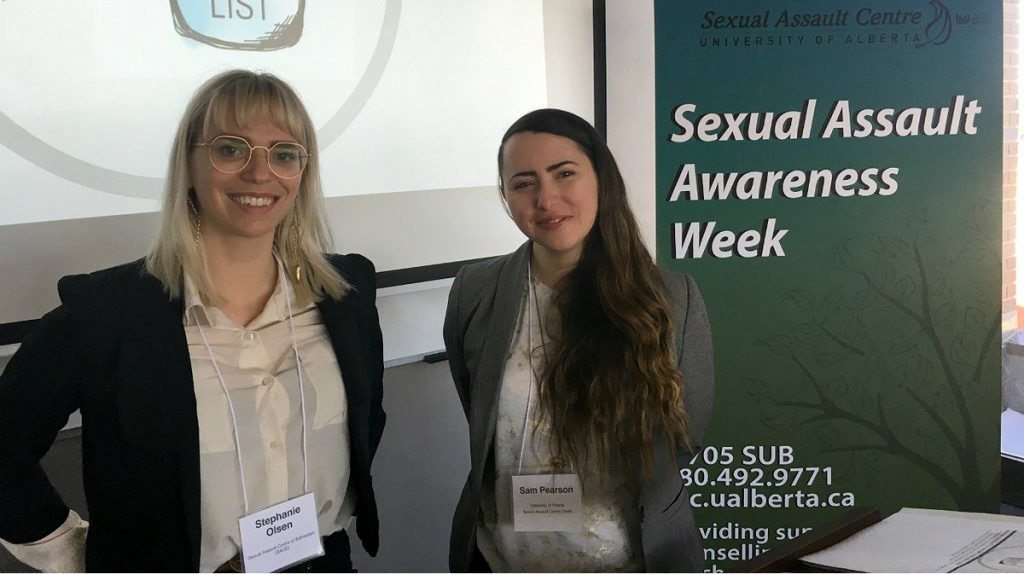 On Thursday, April 5, 2018, 5 Minute Friend, a new bystander intervention training program was unveiled that will empower and train bar staff and management to identify and successfully intervene to prevent sexual violence in a bar environment.
The "5 Minute Friend" bar industry bystander intervention training program is the creation of two groups – the Sexual Assault Centre of Edmonton (SACE) and the University of Alberta Sexual Assault Centre (UASAC).
The program, which offers both management training and front-line staff training, covers the following topics:
The need for bystander intervention
Defining boundaries and consent
Strategies for successful intervention
Discussion of bar industry-specific scenarios
Background
The name "Five Minute Friend" was chosen as bar staff have only a short amount of time to observe and respond to potential incidents of sexual violence in the nightlife environment and by intervening successfully, they are ensuring the safety and comfort of their guests or co-workers.
Bar staff – bartenders, servers, coat check staff, porters, bussers and management play a crucial role in making their workplaces safer.
Best Bar None (BBN) is also excited to announce that we are partnering with SACE and UASAC by providing management training sessions for Edmonton's bar industry owners and management.
There will be up to six training sessions offered throughout the next few months. The first management training "Five Minute Friend" session will be held on Monday, April 30 at The Ranch Roadhouse.
Interested bar management can contact the BBN Program Coordinator to sign up for training . More sessions will be posted as they are booked.
Don't forget to use the Best Bar Finder to find a bar that takes your fun and safety seriously.
Related Articles/Information 
The Den and Black Lounge at University of Calgary
Folio - Pilot project trains local bar staff in sexual assault prevention
CBC - Workshop teaches bar staff how to prevent sexual violence