FAQ
Best Bar None (BBN) is an accreditation and awards program, promoting the responsible management and operation of liquor-licensed premises. The program aims to reduce alcohol-related harms by raising the standards of licensed premises and building positive relationships among all stakeholders – operators of licensed premises, industry partners, law enforcement and concerned community groups. In addition, BBN rewards licensees who go above and beyond to raise the responsible service standards and make their establishments safer.
Accreditation criteria cover a wide range of issues that well-managed premises should be aware of and address. As part of the accreditation process, all premises are assessed to ensure they meet the specific standards related to safe operations and responsible management.
Accredited premises receive a plaque to display within their establishment and signage for their entrances. They are also permitted to display the BBN brand in promotional materials.
All accredited establishments who go above and beyond in meeting the responsible management and safe operations standards will be considered for an award by a judging panel. A winner and two runners up will be identified in five different categories.
There is no cost to licensees.
Bars apply and then use the criteria checklist to ensure that their premises meets the criteria required for accreditation. The criteria checklist identifies a wide range of operational, service and customer safety criteria that well-managed premises should be aware of and address.
The checklist has two sections: Mandatory and Bonus. To be accredited, all Mandatory criteria must be met. Additional points can be earned by meeting Bonus criteria, which will increase your eligibility for award consideration.
A trained assessor will contact the licensee to arrange an appointment to visit the establishment and review the criteria checklist. The assessment is not a compliance inspection, but is an opportunity to go through the checklist and offer feedback and advice. If all the mandatory criteria are met, the premises will receive BBN accreditation.
Licensees who meet all the mandatory criteria and additional Bonus criteria will be considered for an award by a judging panel. Winners and runners-up are chosen for each category.
Award winners will be announced at an Awards Event, held shortly after assessments are completed and accredited venues have been announced.
The industry and agencies involved in BBN understand the correlation between well-managed establishments and safety. The more licensed premises that raise their standards of operation and customer service to the level required to be BBN-accredited the better, for the industry, the patrons and area residents and businesses.
As they come in contact with licensees throughout the year, BBN partners will encourage licensees to develop their establishments to meet the high standards of the BBN program. Licensees are encouraged through BBN criteria requirements to work with the partners, engage with the community and get involved in business associations.
Accredited premises will receive a plaque and door signage to display, that will inform patrons and area residents and businesses of their participation in the program and their commitment to public safety and customer service.
Accredited facilities may also use the BBN logo and the fact of their accreditation (and possibly award) in their advertising.
By earning their BBN accreditation and displaying related signage, licensed establishments will be identified and recognized as responsible and courteous establishments. As a result of earning their BBN accreditation, these venues will be frequented by patrons seeking a safe and fun night out.
A premise that receives a warning from AGLC can still get accredited. Premises that have received AGLC disciplinary action (resulting in a fine or suspension) in the 12 months prior to their assessment date are reviewed by the BBN Steering Committee to determine eligibility.
Downloads & Tools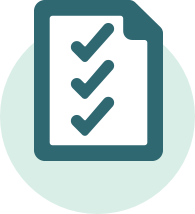 Criteria Checklist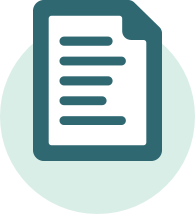 Policy Guidelines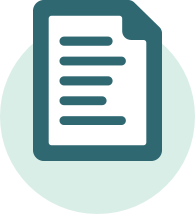 Best Bar None Brochure